Historical Art PhotoNews Posters
Circa 1946 - 1952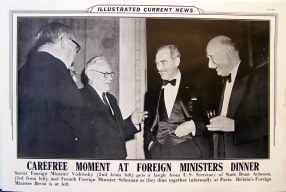 Carefree Moment at
Foreign Ministers Dinner
Eight Nations Sign Atlantic Pact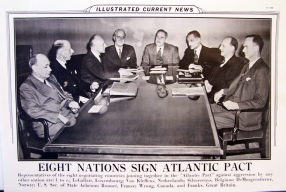 Soviet Foreign Minister Vishinsky (2nd from left) gets a laugh from U.S. Secretary of State Dean Acheson, (3rd from left), and French Foreign Minister Schuman as they dine together informally at Paris. Britain's Foreign Minister Bevin is at left.
Representatives of the eight negotiating countries joining together in the "Atlantic Pact" against aggression by any other nation are: I. to r.; LeGallais, Luxembourg; Van Kleffens, Netherlands; Silvercruys, Belgium; DeMorgenstierne, Norway; U.S. Sec. of State
Acheson; Bonnet, France; Wrong, Canada,
and Franks, Great Britain.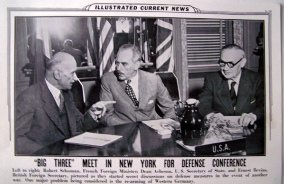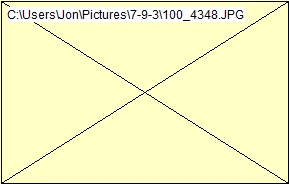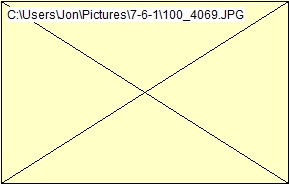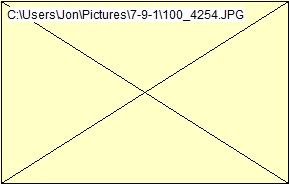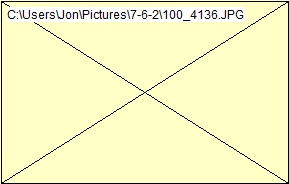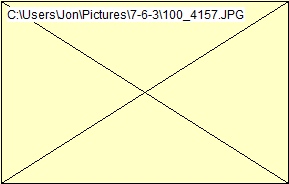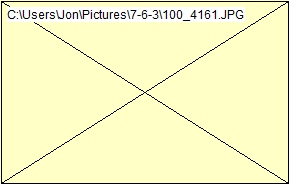 "Big Three" Meet In New
York For Defense Conference
Bullitt Says Soviet Plans Attack On U.S.
Friendship Train Food Reaches Paris
Truman Names Acheson U.S. Sec. Of State
France's "Gratitude Train" Reaches U.S.
12 Nations Sign North Atlantic Pact
Japs Model Symbol Of U.S. Democracy
Freedom Bell Enroute To Berlin, Germany
Left to right; Robert Schuman, French Foreign Minister; Dean Acheson, U.S. Secretary of State, and Ermest Bevins, British Foreign Secretary, pictured as they started secret discussions on defense measures in the event of another war. One major problem being reconsidered is the re-arming of Western Germany.
Former U.S. Ambassador to Russia, William C. Bullitt, shown as he May 1, 1947 told the House Un-American Activities, in Washington, that the Soviet Union
would already have dropped an atomic bomb on
the U.S., if it had one and we didn't.

His daughter Anne sits beside Mr. Bullitt.
Thousands of Parisians gathered at City Hall to cheer the arrival of some 2,000 trucks bearing a portion of the food cargo which the U.S. people donated to the "Friendship Train" a few weeks ago.
1. Dean Acheson, left, and James E. Webb confer on a park bench opposite the White House following Acheson's appointment to the nation's leading diplomatic post, and Webb's selection to be UnderSecretary. 2. Ailing Gen. George C. Marshall, left, country's leading war leader who resigned post, chats with new appointee.
Left: The French 40 & 8 freight car designated for New York state is the first to be unloaded from the shiP! which brought 49 gift-laden cars, one for each state, to the U.S. from the people of France as a "Thank You" for the "Friendship Train" we sent them. Right: Car being paraded up Broadway.
Representing their countries in signing the non-aggression pact in Washington ceremonies are, I. to r., top; Sforza, Italy; Bech. Luxembourg; Acheson, U.S.; Bevin, Great Britain; Lange, Norway; Pearson, Canada. Below; I. to r., Rasmussen, Denmark; DaMata, Portugal; Shuman, France; Spaak, Belgium; Stikker, Nether1ands; Benedikisson, Iceland.
Featured in the Osaka Fair are these scale models of historic edifices in the United States which the Japs once planned to conquer. 1. San Francisco's Golden Gate Bridge. 2. Chicago's skyline. 3. The White House in Washington (with balcony). 4, Philadelphia's Independence Hall.
The 10-ton bell is shown suspended over the hold of the transport GENERAL BLATCHFORD in New York harbor, as the National Anthem is played by the 328th Army Band. The bell will hang in the Berlin City Hall·Freedom Tower.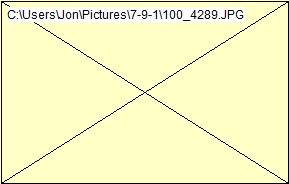 Freedom Bell's Toll Heard 'Round The World
1. 150,000 West Germans jam Berlin's City Hall Square to hear the first ringing of the 10-ton ·Freedom Bell· (2) presented by American citizens as a symbol of the world-wide ·Crusade for Freedom·. 3. German women listen with a prayer on their lips as the sound of the bell is picked up by radio and broadcast all over the world.
Beside each stock number is the available quantity of this original poster.