Historical Art PhotoNews Posters
Circa 1946 - 1952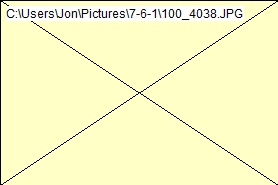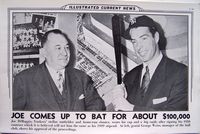 Joe Comes Up To Bat For About
$100,000
Baseball Spring Training Camps Open
Joe DiMaggio, Yankees' stellar outfielder and home-run clouter, wears his cap and a big smile after signing his 1950 contract which is believe will net him the same as his 1949 stipend. At left, genial George Weiss, manager of the ball club, shows his approval of the proceedings.
"
Lippy" Durocher (no hat) back as boss of the Dodgers, gives (I. to r.) Sukeforth, Petter and Blades and earful at Trujillo, Dominican Republic. 2. St. Louis Cards training at St. Petersburg, Fla. 3. At Sarasota, Fla., Mgr. Joe McCarthy and Ted Williams, Red Sox slugger, inspect a new bat.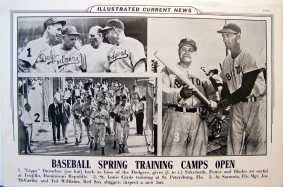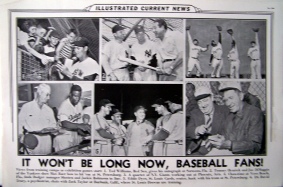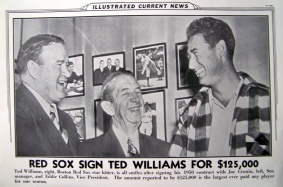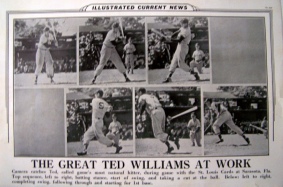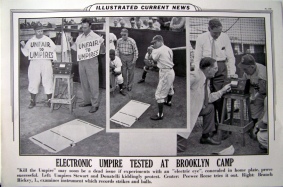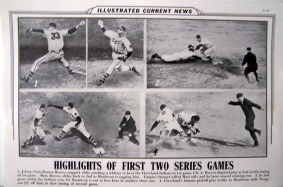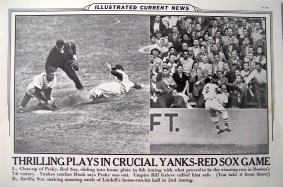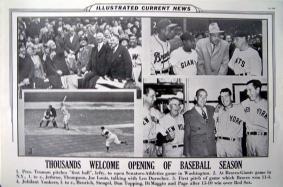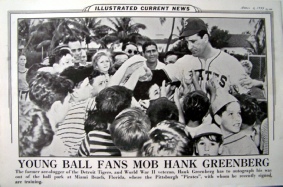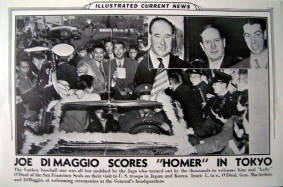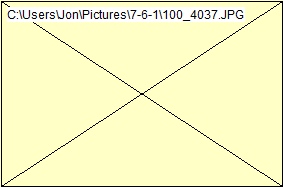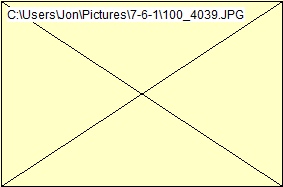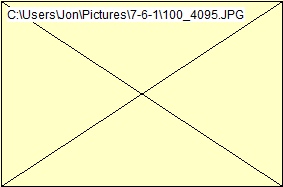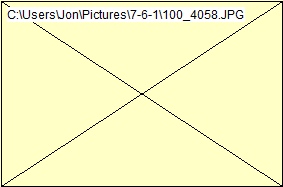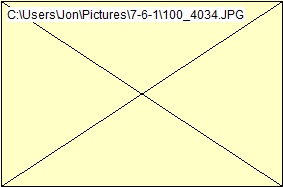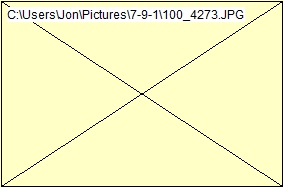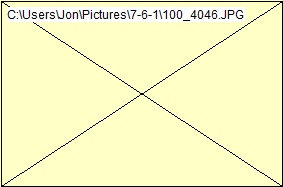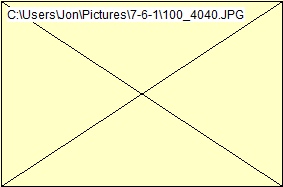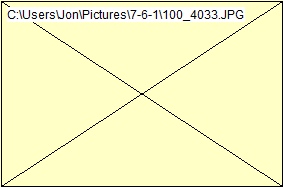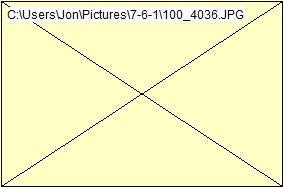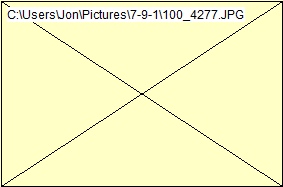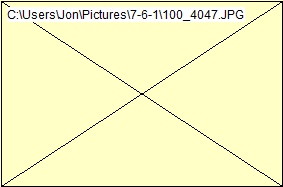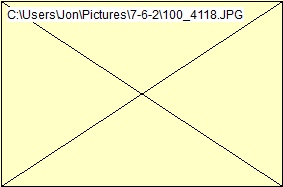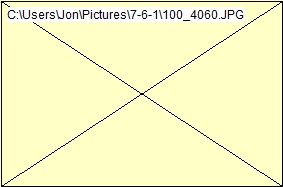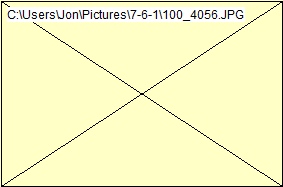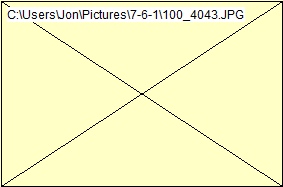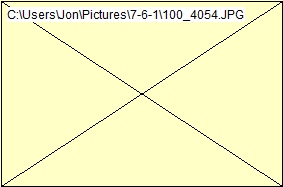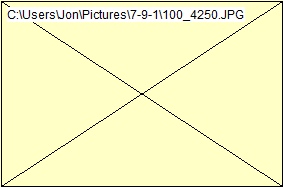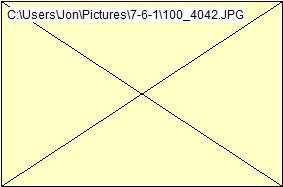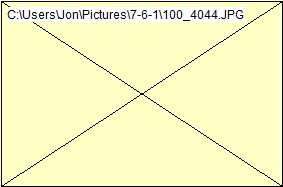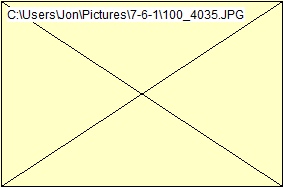 It Won't Be Long Now, Fans!
Foul-Ball-Proof Back Stop Glass Can Take It
The Great Ted Williams At Work
Electronic Umpire Test At Brooklyn Camp
Highlights Of First Two Series Games
Thrilling Plays In Crucial Yanks-Red Sox Game
Thousands Welcome Opening
Of Baseball Season
Young Ball Fans Mob Hank Greenberg
Joe DiMaggio Scores "Home" In Tokyo
Red Sox Win 1st Series
Game 3-2; Cards 2nd 3-0
Cards Beat Red Sox 4-3
For Worlds Series Title
Bob Feller Pitches Himself
To Game's Top Salary
Great American Pastime Starts New Season
High-Lights Of World Series Opener
Joe DiMaggio Signs On Dotted Line
Nation's Ball Fans Are Happy Once More
Boston Wins 1948 National League Title
Don Black, Cleveland Ace, Back Home
King Baseball Reigns Again!
A Son Comes Home To His Dad
Fans Cheer Up Eddie Waikus In Hospital
Dodgers And Yankees In World Series
"Fireman" Joe Page Gets Red Hot Welcome
It Won't Be Long Now, Baseball Fans!
Oldtime Ballplayers Honor Ed Barrow
Boston Red Sox Uncover New Slugging Star
Phillies Headed For First Pennant In 15 Years
New York Yankees Ready For World Series
Highlights In Yanks-Phillies World Series
First pictures from Spring Training Camps: 1. Yankee Mgr. Bucky Harris (2nd left) looks squad over at San Juan, P.R., with Dressen, Schulte, and Corriden. 2. Mgr. Southworth gives Boston Braves pep talk at Ft. Lauderdale 3. Cleveland Mr. Boudreau, I., greet Joe Gordon at Tucson, Ariz. 4. Giants train at Phoenix, Arizona. 5. Chicago Cubs' pitchers warm up at Catalina.
Ted "Williams, right, Boston Red Sox star hitter, is all smiles after signing his 1950 contract with Joe Cronin, left, Sox manager, and Eddie Collins, Vice-President. The amount reported to be $125,000 is the largest ever paid any player for one season.

At the Seals Stadium, San Francisco, the fans seated behind home plate can now see the games better, with no need to flinch when a foul ball comes zooming at them. New ·Tuf-f1ex" glass backstop, 100 ft. wide and 12 ft. high, is five times stronger than plate glass. Here, players try in vain to break glass.
Camera catches Ted, called game's most natural hitter, during game with the St. Louis Cards at Sarasota, Fla .. Top sequence, left to right, batting stance, start of swing, and taking a cut at the ball. Below: left to right, completing swing, following through and starting for 1st base.
"Kill the Umpire" may soon be a dead issue if experiments with an "electric eye", concealed in home plate, prove successful. Left: Umpires Stewart and Donastelli kiddingly protest. Center: Peewee Reese tries it out. Right: Branch Rickey, 1., examines instrument which records strikes and balls.
1. Johnny Sain, Boston Braves, snapped while pitching a 4-hitter to beat the Cleveland Indians in 1st game, 1-0.2. Here is disputed play at 2nd in 8th inning of 1st game. Masi, Braves, slides back to 2nd as Boudreau is tagging him. Umpire Stewart called Masi safe, and he later scored winning run. Continued Here
L., Close-up of Pesky, Red Sox, sliding into home plate in 8th inning with what proved to be the winning run in Boston's 7-6 victory. Yankee catcher Houk says Pesky was out. Umpire Bill Grieve called him safe. (You take it from there!) R., Zarilla, Sox, making amazing catch of Lindell's home-run hit ball in 3rd inning.
1. Pres. Truman pitches "first balr, lefty, to open Senators-Athletics game in Washington. 2. At Braves-Giants game in N.Y., I. to r., Jethroe, Thompson, Joe Louis, talking with Leo Durocher. 3. First pitch of game which Braves won 11-4. 4. Jubilant Yankees, I. to r., Henrich, Stengel, Dan Topping, DiMaggio and Page
The former ace-slugger of the Detroit Tigers, and World War II veteran, Hank Greenberg has to autograph his way out of the ball park at Miami Beach, Florida, where the Pittsburgh ·Pirates·, with whom he recently signed, are training.

The Yankee baseball star was all but mobbed by the Japs who turned out by the thousands to welcome him and "lefty" O'Doul of the San Francisco Seals on their visit to U.S. troops in Japan and Korea. Inset: L. to r., O'Doul, Gen. MacArthur and DiMaggio, at welcoming ceremonies at the General's headquarters.
Action shots from first World Series game in St. Louis. 1. Pesky, Sox, hitting short fly in first inning. 2. Musial, Cards, safe at second in the sixth when ball got away from Pesky. Umpire Barlick watches play. 3. Rudy York winning the game for Boston with a homer in the 10th.
1. Harry (The Cat) Brecheen, Card's ace hurler, gets credit for 3rd win against Red Sox in World Series. St Louis won 4 games to 3. 2. Moses, Sox, safe at 2nd in 1 st inning of final game. 3. Slaughter, star of series, scoring in 8th with run that gave the Card victory 4-3, and the title.
1. Bill Veeck (left) president of the Cleveland Indians baseball team, watches his star hurler demonstrate his famous windup with a snowball after, 2 "Fireball Ball" had signed a contract for $80,000 for the '47 season.
3.
Bill gets dizzy watching Bob figure up his pay check on an adding machine!
Ted Williams, center, famous slugger of the Boston Red Sox, give the impression that he landed a prize catch after signing a new contract for the '47 season said to be $60,000 to $75,000. Pd. left is Eddie Collins, General Manager, and right is Joe Cronnin, Field Manager
of the Sox.
Baseball is with us again and the red-hot fans are happy. 1. Tony Gazzetta, wounded vet, threw out first ball at Yankee Stadium. Yanks lost to Athletics 6-1. 2. At St. Louis, Commissioner ·Happy" Chandler started Tigers Browns off. Detroit won 7-0.
Continued Here
1. Bucky Harris, I., Yankees' Mgr., shakes with Burt Shotten, Dodgers' Mgr., before 1st game in Yankee Stadium. 2. Starting pitchers Shea, Y., and Branca, D. 3. Yankees' big 5th inning; DiMaggio and McQuinn headed for home on Lindell's double with sacks loaded. 4. Happy Yanks after 5-3 win, I. to r., Shea, Berra, catcher, and Page, who took over in the 6th.
New York Yankee Baseball Club owner, Dan Topping, points to the place where the team's famous star, Joe DiMaggio signs for the 1949 season at a salary said to be about $70,000. Looking on, are George Weiss, Yankee General Manager, and Bucky Harris, team manager.
Baseball Commissioner Happy Chandler waits at finish line with prizes as Clark Griffllh, owner of the Senators and Connie Mack, owner of the Athletics, stage a ·photo finish· in a foot race at Tinker Field, Orlando, Fla. Nick Altrock, baseball's famous clown, brings up the rear.
1. At Washington, D.C., President Truman makes the opening of the 1948 baseball season official by throwing out the first ball in Senators-Yankees game. 2. The famous Babe Ruth, (wife left, daughter right) although in poor health, was on deck for the Giants-Dodgers opening at the N.Y. Polo Grounds. 3. In Boston, Managers Joe McCarthy (left) of the Red Sox, and Connie Mack of the Athletics ·whack up· before their opener.
Making a remarkable recovery after suffering a brain hemorrhage in a game near the close of the hectic American League race, the Indian's star pitcher, Don Black, returns home to his wife and two youngsters. It was first feared he would never be able to play baseball again, but he plans to try out.
St. Petersburg, Fla. - Manager Casey Stengel (standing, behind stove) gives his New York Yankee squad a pep talk in the team's spring training clubhouse here before they started their first limbering up session on the field.

Scenes as America's favorite pastime opens the 1949 season: 1. Pres. Truman throws out first ball to start Senators - Athletics game in Washington.

Continued Here
Former Red Sox outfielder Si Rosenthal lays a grief-stricken hand on the casket bearing the body of his 18-year-old Marine son, killed in the war, on its return to Boston, his home. Si joined the Navy after his son was killed, and while trying to square accounts, Si was wounded in action and lost the use of his legs.
Gifts, flowers, and pretty Lithuanian refugees now living in Chicago, make the day brighter for Philadelphia Nationals' first-baseman, recovering from gun-shot wounds inflicted by a mentally sick 19-year-old girl fan in a Chicago hotel.

In the most hectic finish in baseball history, decided only on the last day of the season, New York and Brooklyn teams win. Left, Joe McCarthy, manager of the Red Sox, losers, congratulates Casey Stengel, Yankee Right, Burt Shotten, Brooklyn manager, is jubilant as he is held up by pitcher Don Newcombe after Dodgers' victory.
Joe Page, whose relief pitching pulled many a ball game "out of the fire" for the New York Yankees last season, rides in a "Welcome Home" parade with his wife, staged by the youngsters and fellow citizens of his hometown of Springdale, Pa.
Views from training camps as exhibition games start: 1. Ted Williams, Red Sox gives his autograph at Sarasota, Fla. 2. Tommy Henrich and Joe DiMaggio of the Yankees show Max Baer how to hit 'em at St. Petersburg.
The 82-year-old former general manager of the New York Yankees, Ed Barrow, (extreme right in picture at right) is shown being honored by the baseball greats of yesterday who joined with the fans in paying him tribute. The old time American Leaguers beat the old time National Leaguers in a 2-inning game in Yankee Stadium.
1. Walt Dropo, 26, of Moosup, Conn., was recalled recently by the Bosox from their farm team in Louisville, KY., when Billy Goodman was injured. He's 6'5", weighs 225 pounds and is burning up the league with a .350 batting average. 2. Walt takes a cut like Ted Williams. 3. View of his batting grip. 4. Batting stance.
Official photo of the American League pennant winners just before starting World Series with the Philadelphia Nationals.

Continue Here
1. Phillies Mgr. Eddie Sawyer (right) shows his affection (7) for Yanks Mgr Casey Stengel at Series' opener. 2. Players and fans offer silent prayer for peace. 3. Yanks "Old Reliable" Tommy Henrich sees games from grandstand. 4. Vic Raschi, pitching his 2-hitter which helped Yanks win opener 1-0. 5. Phillies Dick Sisler spears long fly in 2nd game. 6. Joltin' Joe DiMaggio hits homer in 10th of 2nd game to give Yanks 2-1 win.
Red Sox Sign Ted Williams for $125,000
Ted Williams Wins Whopping Contract
Baseball's "Old-Timers" Run Dead Heat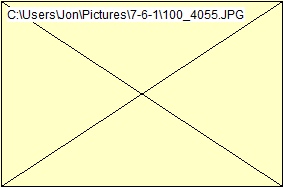 Positive Proof That Spring Is Nearly Here
First photos from big league spring training camps: 1. Red Sox Mgr. Steve O'Neill, r., instructs pitcher Taylor at Sarasota, Fla.


Beside each stock number is the available quantity of this original poster.
Radio-movie comic, Bob Hope, left, who is part owner of the Cleveland Indians baseball club, visits Tribe president Bill Veeck at Cleveland Clinic. Veeck is recovering from amputation of his right leg injured at Bougainville when he was fighting with
the Marine Corps.
Also See: Babe Ruth, Sports
Bob Hope Visits Bill Veeck In Hospital