Historical Art PhotoNews Posters
Circa 1946 - 1952



Scientists Install "Window" In Living Cows
Telescopic Cameras
Used To Shoot Eclipse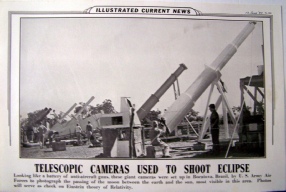 To study stages of digestion in cows, University of Wisconsin dairy husbandry scientists have installed plastic "windows" in the sides of five cows. The windows can be removed, making it possible to take samples of the cow's food in various stages of digestion.
Looking like a battery of anti-aircraft guns, these giant cameras were set up in Bocaiwa, Brazil, by U.S. Army Air Forces to photograph the passing of the moon between the earth and the sun, most visible in this area. Photos will serve as check on Einstein theory of Relativity.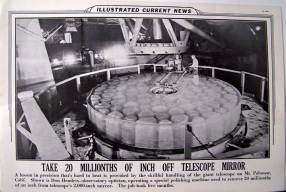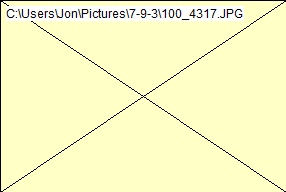 Germ-Free Room Used For Research
Take 20 Millionths of Inch
Off Telescope Mirror
World's Greatest "Eye" Ready To Install
Tunnel To Test Faster-Than-Sound Reactions
A lesson in precision that's hard to beat is provided by the skillful handling of the giant telescope on Mt. Palomar, Calif. Shown is Don Hendrix, observatory optician, operating a special polishing machine used to remove 20 millionths of an inch from telescope's 2,000-inch mirror. The job took five months.
A worker in the new germ-free laboratory at the University of Notre Dame. enters the sealed room after being submerged in an antiseptic solution which kills all germs on his diving suit, helmet, gloves, etc. A colony of animals, also germ-free, is being raised here for research in heart disease, tooth decay, and possibly cancer.
After 11 years of grinding, polishing, etc., the 15-ton, 200-inch lens, that is accurate to 2-millionths of an inch, is ready to be transported from Los Angeles to Mr. Palomar Observatory where it will form part of the world's largest telescope.

View of the super-sonic tunnel just completed at the Naval Laboratory of the Massachusetts Institute of Technology, Cambridge, Mass., in which air conditions met by fliers and planes traveling at speeds faster than the speed of sound will be tested.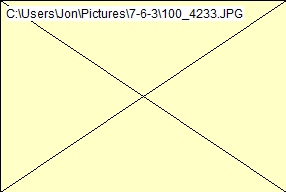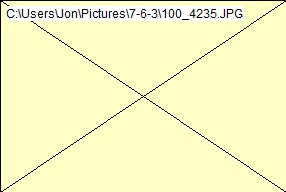 Atomic Energy Scientists Take No Chances
"The Quietest Room On Earth"
Left: Dr. Earl Hyde safely operates the remote control mechanisms, used in atomic energy experiments, from behind a concrete wall, with the aid of a periscope, at the Oak Ridge, Tenn. research laboratories. Right: This complicated chemical business is what Dr. Hyde is looking at.
Two views of the "dead room" of the Bell Telephone laboratories at Murray Hill, N.J. scientifically constructed to be so quiet you can hear blood circulating through your ears. At left F.K. Harvey, acoustic engineer, checks the wire mesh which holds sound-proofing saw-toothed Fiberglas blocks, 5-feet thick, in place.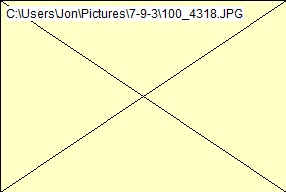 Dedicate World's Largest Telescope
Scene at the official dedication of the giant Hale telescope at Mt. Palomar, Calif., named in honor of Dr. George Ellery Hale who first envisioned the project 20 years ago. Heart of the scope is a 500-ton, 200-inch mirror which enables the astronomers to see further into the universe than ever before.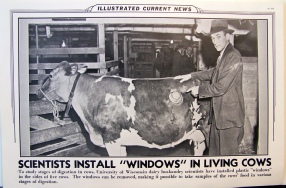 Beside each stock number is the available quantity of this original poster.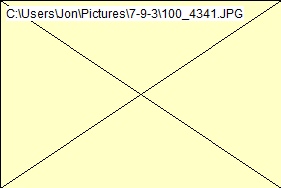 Goes Down Nearly A Mile In Pacific
Otis Barton, Boston marine explorer, peers from the door of the "benthoscope," built for the University of California to test ocean pressures at low depths. The cast steel sphere is 57 1/2" in diameter and weighs 7,000 pounds. Map shows are where Barton was lowered 4,500 feet