Historical Art PhotoNews Posters
Circa 1946 - 1952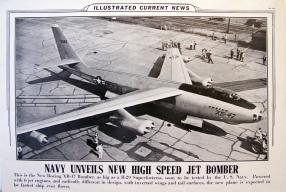 Navy Unveils New High Speed Jet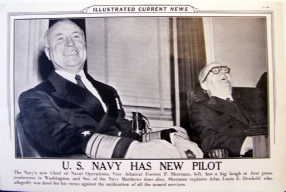 This is the New Boeing XB-47 Bomber, as big as a B-29 Superfortress, soon to be tested by the U.S. Navy. Powered with 6 jet engines, and radically different in design with inverted wings and tail surfaces, the new plane is expected to be the fastest ship ever flown.

The Navy's new Chief of Naval Operations, Vice Admiral Forrest P. Sherman. left, has a big laugh at first press conference in Washington, and Sec. Of the Navy Matthews does also. Sherman replaces Adm. Louis E. Denfield who allegedly was fired for his views against the unification of all the armed services.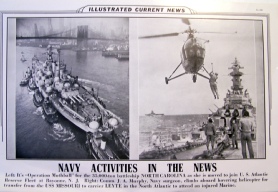 Left: It's "Operation Mothball" for the 35,OOO-ton battleship NORTH CAROLINA as she is moved top join U.S. Atlantic Reserve Fleet at Bayonne, N.J. Right: Comm. J.A. Murphy, Navy surgeon, climbs aboard hovering helicopter for transfer from the USS MISSOURI to carrier LEYTE in the North Atlantic to
Navy Activities In The News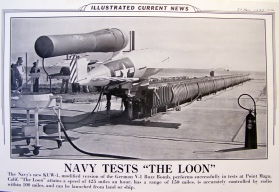 The Navy's new KUW-1, modified version of the German V-1 Buzz Bomb, performs successfully in tests at Point Magu, Calif. "The Loon" attains a speed of 425 miles an hour, has a range of 150 miles. is accurately controlled by radio within 100 miles, and can be launched from land or ship.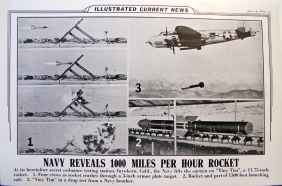 Navy Reveals 1000 Mile Per Hour Rocket
At its heretofore secret ordnance testing station, Inyokem, Calif., the Navy lifts the curtain on "Tiny Tim", a 11.75-inch rocket. 1. Four view as rocket crashes through a 3-inch armor plate target. 2. Rocket and part of 1500 foot launching rail. 3. "Tiny Tim" in a drop test from a Navy bomber.
Beside each stock number is the available quantity of this original poster.
Also See: Army, Marines, Korea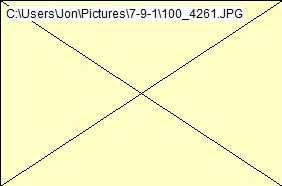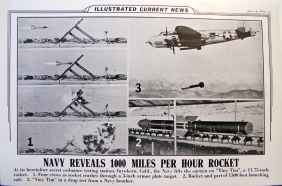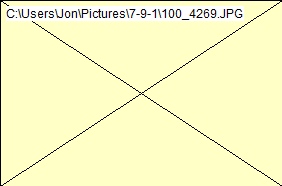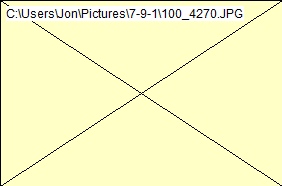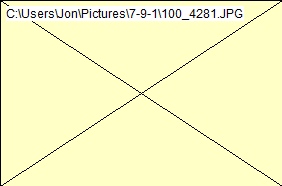 No "Mothballs" For "Big Mo"
U.S. Fleet In Turkey Harbor
"Big Mo" Stuck In The Mud!
Aircraft Carrier "Boxer"
Returns For Overhaul
Navy Releases Photos
Of Plane-Carrier Crash
Views of the USS Missouri, finally loosed from a Chesapeake Bay sandbar on which she was stuck for 17 days, on her way to become a training ship for the Navy in the Pacific. A movement to have the famous battleship "retired", did not succeed.
Air view of the U.S. Fleet at anchor in Istanbul Harbor during a Mediterranean cruise. In the fleet are the airplane carrier LEYTE, cruiser, DAYTON, and destroyers PURDY and BRISTOL.
The USS Missouri, one of the Navy's No.1 combat battleships, lies helpless after running aground on a Chesapeake Bay mud bank. Air view shows a Navy Fueler taking off fuel oil while Navy tugs try to shove the giant "Battlewagon" back into deep water.
Left: The landing ship COMSTOCK, pictured as it approached 26 men in life boats and rafts after they had floated 7 days following fire aboard their ship ELDER in the So. Pacific. Right: aerial photo shows how men existed until rescued.
The sailor boys aboard the aircraft carrier "BOXER" must have been afraid the ship wouldn't be recognized as it arrived in San Francisco harbor after serving in Korean waters: because they all lined up in mid-game football fashion to spell out the name of their ship.
Spectacular photos of crash of a F4U against the "island" of the carrier "PRINCE WILLIAM in World War II, are published for the first time. 1. Plane, full power on, overshoots landing deck. 2. Crashing "island", smashing gas tanks. 3. Pilot is trapped as fire breaks out. 4. Five crewmen were injured and pilot suffered 3rd-degree bums, extinguishing the blaze.
Crewmen of the American aircraft carrier LEYTE, at anchor in an unnamed harbor in No. Korea, spell out the name on the flight deck, with planes in the background. A ltey unit in t.he::UN fleet, the carrier is now in action, covering the evacuation of UN troops being attacked by Chinese Communist forces.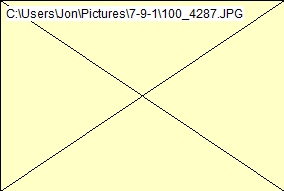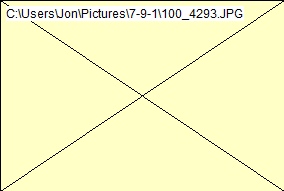 Lindbergh And Doolittle
Inspect New Navy Plane
USS Iowa Joins "Mothball Fleet"
Two of the best pilots in the world, Jimmy Doolittle (right) and Charles Lindbergh (2nd right) inspect the U,S, Navy's newest pilot-less plane at Philadelphia's naval base. L. Ex-Admiral L.B. Richardson and Capt. C.E. Kirkebride USN, also approve
new bomb-dropping plane which is directed completely by electronics
.
The world's largest and fastest battleship is shown in left photo moored to a pier in the San Francisco Navy Yard, as decommissioning ceremonies are held. Right photo shows Old Glory being lowered from the stem of the 45,000 ton battlewagon which cost the U.S. $25,000 a day to operate.