Historical Art PhotoNews Posters
Circa 1946 - 1952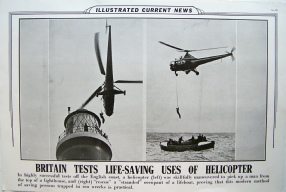 Britain Tests Life-Saving Uses of Helicopter
Center of Hughes' War
Contracts Investigation
In highly successful tests off the English coast, a helicopter (left) was skillfully maneuvered to pick up a man from the top of a lighthouse, and (right) "rescue" a "stranded" occupant of a lifeboat, proving that this modem method of saving persons trapped in sea wrecks is practical.
The gigantic, 8-engined, plywood flying boat, still being worked on at its dock at Long Beach, Calif., is the center of discussion before the Senate War Investigating Committee which is probing Hughes' $44,000,000 in war contracts.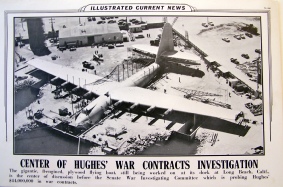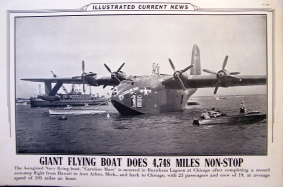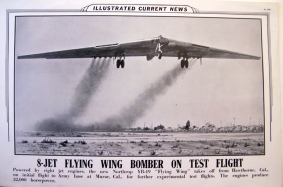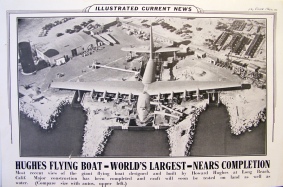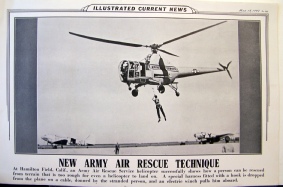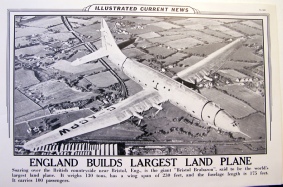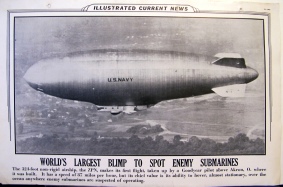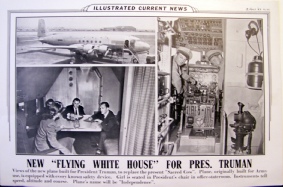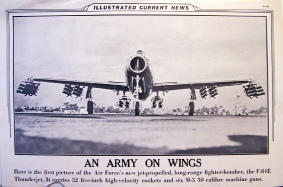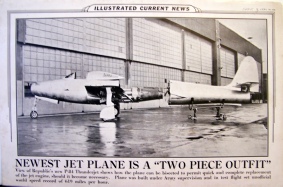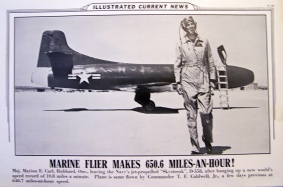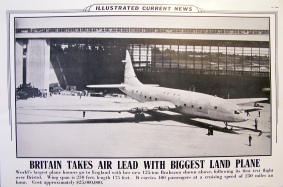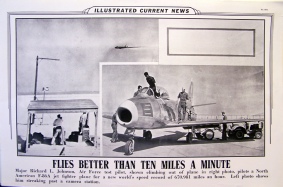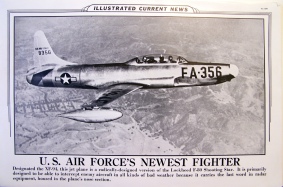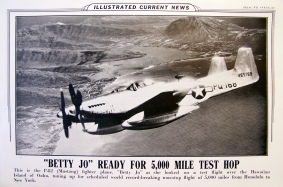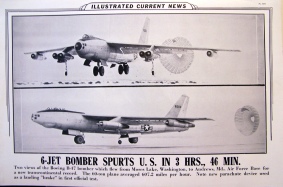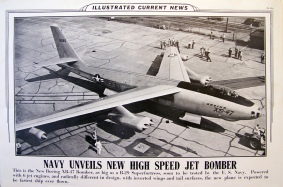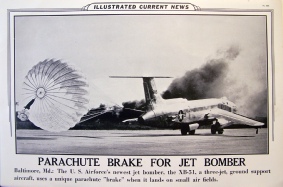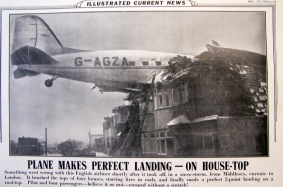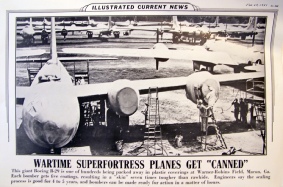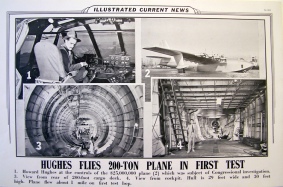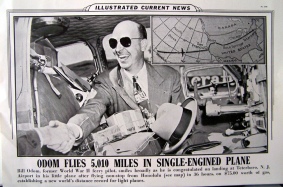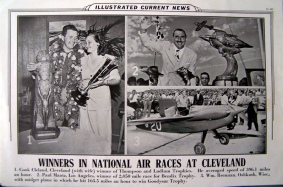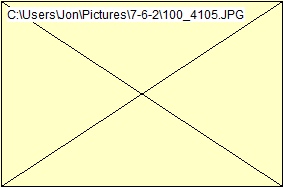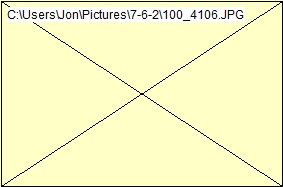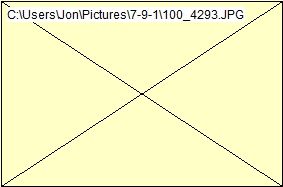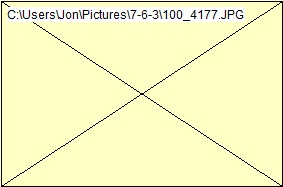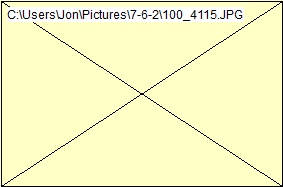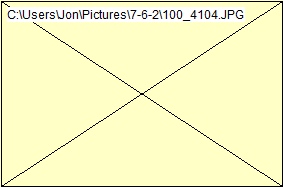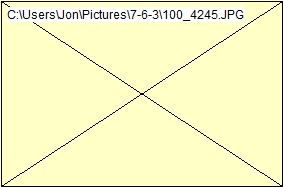 Giant Flying Boat Does
4748-Mile Non-Stop
Hughes Flying Boat-World's Largest
Nears Completion
New Army Air Rescue Technique
England Builds Largest Land Plane
World's Largest Blimp To
Spot Enemy Submarines
New "Flying White House"
For President Truman
Newest Jet Plane is a "Two Piece Outfit"
Marine Flier Makes 650.6 Miles-An-Hour
Britain Takes Air Lead
With Biggest Land Plane
Flies Better Than Ten Miles A Minute
U.S. Air Force's Newest Fighter
Plane "Dreamboat" Reaches Washington
6-Jet Bomber Spurts U.S. In 2 Hrs. 46 Min.
Navy Unveils New High Speed Jet Bomber
Parachute Brake For Jet Bomber
Wartime Superfortress Planes Get "Canned"
Hughes Flies 200-Ton Plane In First Test
Odom Flies 5,010 Miles In Single-Engine
Winners In National Air Races At Cleveland
Former Army Transport
Plane To Be Home
Lindbergh And Doolittle
Inspect New Navy Plane
Arnold Given Model Of His First Plane
Before And After "De-Cocooning"
America's B-36 Bomber World's Best
New Endurance Champs Six Week In Air
First Public Picture of Newest Jet Engine
The 4-engined Navy flying boat, "Caroline Mars" is moored in Burnham Lagoon at Chicago after completing a record non-stop flight from Hawaii to Ann Arbor, Mich., and back to Chicago, with 23 passengers and crew of 19, at average speed of 193 miles an hour.
Powered by eight jet engines, the new Northrop Y8-49 "Flying Wing" takes off from Hawthorne, Cal., on initial flight to Army base at Muroc, Cal., for further experimental test flights. The engines produce 32,000 horsepower.

Hughes Flying Boat - World's Largest - Nears Completion Most recent view of the giant flying boat designed and built by Howard Hughes at Long Beach, Calif. Major construction has been completed and craft will soon be tested on land as well as water (Compare size with autos, upper left.)
At Hamilton Field, Calif., an Army Air Rescue Service helicopter successfully shows how a person can be rescued from terrain that is too rough for even a helicopter to land on. A special harness fitted with a hook is dropped from the plane on a cable, donned by the stranded person, and an electric winch pulls him aboard.
Soaring over the British countryside near Bristol, Eng., is the giant "Bristol Brabazon". said to be the world's largest land plane. It weighs 130 tons, has a wing span of 230 feet, and the fuselage length is 175 feet. It carries 100 passengers.

Views of the new plane built for President Truman, to replace the present "Sacred Cow". Plane, originally built for Army use, is equipped with every known safety device. Girl is seated in President's chair in office-stateroom. Instruments tell speed. altitude and course. Plane's name will be "Independence"
Here is the first picture of the Air Force's New jet-propelled, long range fighter-bomber, the F-84E Thunderjet. It carries 32 five-inch high-velocity rockets and six M-3 50 calibre machine guns.

View of Republic's new P-84 Thunderjet shows how the plane can be bisected to permit quick and complete replacement of the jet engine, should it become necessary. Plane was built under Army supervision and in test flight set unofficial world speed records of 619 miles per hour.
Maj. Marion E. Carl, Hubbard, Ore., leaving the Navy's jet-propelled "Skystreak", D-558, after hanging up a new world's speed record of 10.8 miles a minute. Plane is same flown by Commander T.F. Caldwell, Jr., a few days previous at 640.7 miles-an-hour speed.

World's largest plane honors go to England with her new 125-ton Brabazon shown above, following its first test flight over Bristol. Wing span is 230 feet, length 175 feet, It carried 100 passengers at a cruising speed of 250 miles an hour. Cost: approximately $25,000,000.
Major Richard L. Johnson, Air Force test pilot, shown climbing out of plane in right photo, pilots a North American F-86A jet fighter plane for a new world's speed record of 670.981 miles an hours. Left photo shows him streaking past a camera station.

Designated the XF-94, this jet plane is a radically-designed version of the Lockheed F-80 Shooting Star. It is primarily designed to be able to intercept enemy aircraft in all kinds of bad weather because it carries the last word in radar equipment, housed in the plane's nose section.
This is the P-82 (Mustang) fighter plane, "Betty Jo" as she looked on a test flight over the Hawaiian Island of Oahu, tuning up for scheduled world record-breaking non-stop flight of 5,000 miles from Honolulu to New York.
As the band plays, Army Generals and Washington dignitaries welcome the crew of the Pacuysan "Dreamboat," transpolar flying fortress which they flew to the capital from Paris, after history-making flight from Honolulu to Cairo.

Two views of the Boeing B-47 bomber which flew from Moses Lake, Washington, to Andrews, Md., Air Force Base for a new transcontinental record. The 60-ton plane averaged 607.2 miles per hour. Note new parachute device used as a landing "brake" in first official test.

This is the New Boeing XB-47 Bomber, as big as a B-29 Superfortress, soon to be tested by the U.S. Navy. Powered with 6 jet engines, and radically different in design with inverted wings and tail surfaces, the new plane is expected to be the fastest ship ever flown.

Baltimore, Md.: The U.S. Airforce's newest jet bomber, the X8-51 , a three-jet ground support aircraft, uses a unique parachute "brake" when it lands on small air fields.

Something went wrong with this English airliner shortly after it took off, in a snow-storm, from Middlesex, enroute to London. It brushed the tops of four houses, starting fires in each, and finally made a perfect 2-point landing on a roof-top. Pilot and four passengers - believe it or not escaped without a scratch!
This giant Boeing B-29 is one of hundreds being packed away in plastic coverings at Warner-Robins Field, Macon, Ga. Each bomber gets five coatings, resulting in a "skin" seven times tougher than rawhide. Engineers say the sealing process is good for 4 to 5 years, and bombers can be made ready for action in a matter of hours.
1. Howard Hughes at the controls of the $25,000,000 plane (2) which was subject of Congressional investigation. 3. View from rear of 200-foot cargo deck. 4. View from cockpit. Hull is 29 feet wide and 30 feet high. Plane flew about 1 mile on first test hop.

Bill Odom, former World War II ferry pilot, smiles broadly as he is congratulated on landing at Teterboro, N.J. Airport in his little plane after flying non-stop from Honolulu (see map) in 36 hours, on $75.00 worth of
gas, establishing a new world's distance record for
light planes.
1. Cook Cleveland, Cleveland (with wife) winner of Thompson and Ludlum Trophies. He averaged speed of 396.1 miles an hour. 2. Paul Mantz, Los Angeles, winner of 2,050 mile race for Bendix Trophy. 3. Wm. Brennan, Oshkosh, Wise., with midget plane in which he hit 163.5 miles an hour to win Goodyear Trophy.
Cheryl Williams (doorway) a former Wave lieutenant, and Jean Sutherland (seated) discuss remodeling plans with Errol Leeman as he builds foundation for their warplane home at Riverside, Calif. The fuselage will be divided into rooms and they'll name it "Confusi-Lodge".
If you soon see what looks like a giant bat flying overhead, it will be the AAFs latest jet bomber, the Northrop Y8-49, a jet version of the "Flying Wing". Plane has a wing span of 172 feet but is only 53 feet long because the conventional fuselage has been eliminated.

Two of the best pilots in the world, Jimmy Doolittle (right) and Charles Lindbergh (2nd right) inspect the U,S, Navy's newest pilot-less plane at Philadelphia's naval base. L. Ex-Admiral L.B. Richardson and Capt. C.E. Kirkebride USN, also approve new bomb-dropping plane which is directed completely by electronics.
General Henry H. (Hap) Arnold views a model of the early Wright "B" type plane - the plane in which he learned to fly in 1911 - after being presented with the model by the Curtis-Wright Company in ceremonies at Hamilton Field, Calif.

Top photo shows a B-29 plane completely covered with the protective plastic material which was applied to hundreds of "retired" planes after World War II. Below: Peeling off the covering reveals this one to be the "Lucky 13" of combat fame. Planes are in perfect condition and are being speedily made ready for service.
View of the new show the 47 -foot high nose ~ the 16O-ton warbird and its 230-foot wing span. It is powered with 6 piston engines, and 4 jets moulted in "pods" under the wings. Without refueling it can fly 10,000 miles at 435 miles per hour with a crew of 15 and a big load of bombs.
Six weeks, to the minute, after they took to the air in their small monoplane, Bill Barris, left, and Dick Riedel land at Fullerton, Calif. airport with a crowd of 8,000 to welcome them for hanging up a new world's record for susstained flight, with refueling accomplished in the air.
This picture of a cutaway model of the power plant of ten different models of military jet-propelled fighting planes and bombers gives the public its first opportunity to see the engine that drives a plane at better than 10 miles a minute. E.S. Thompson, General Electric official, stands beside the engine.
8-Jet Flying Wing Bomber on Test Flight
"Betty Jo" Is Ready For
5,000 Mile Test Hop
Plane Makes Perfect Landing - On Roof-Top
Beside each stock number is the available quantity of this original poster.
Also See: Howard Hughes, Idlewild